Czech Rhodesian Ridgebacks specialties ČKRR and KCHRR
organized next day to the World Dog show 2021 -at CZ Brno:
02.10.2021 - Club show of rhodesian ridgebacksjudged females. Entry females 94, males 73.
Best female ADELE MORANA AKANAKA
Photo copryright: Klára Olivová

My winners from females at the club show:
photo copryright: Klára Olivová Full results from the show here.
Minor puppy: Dream Raven z Újezda nad Lesy

Baby class: Cassandra Rhodesian Heart

Puppy class: Cara Ravenna Guadiwa Musana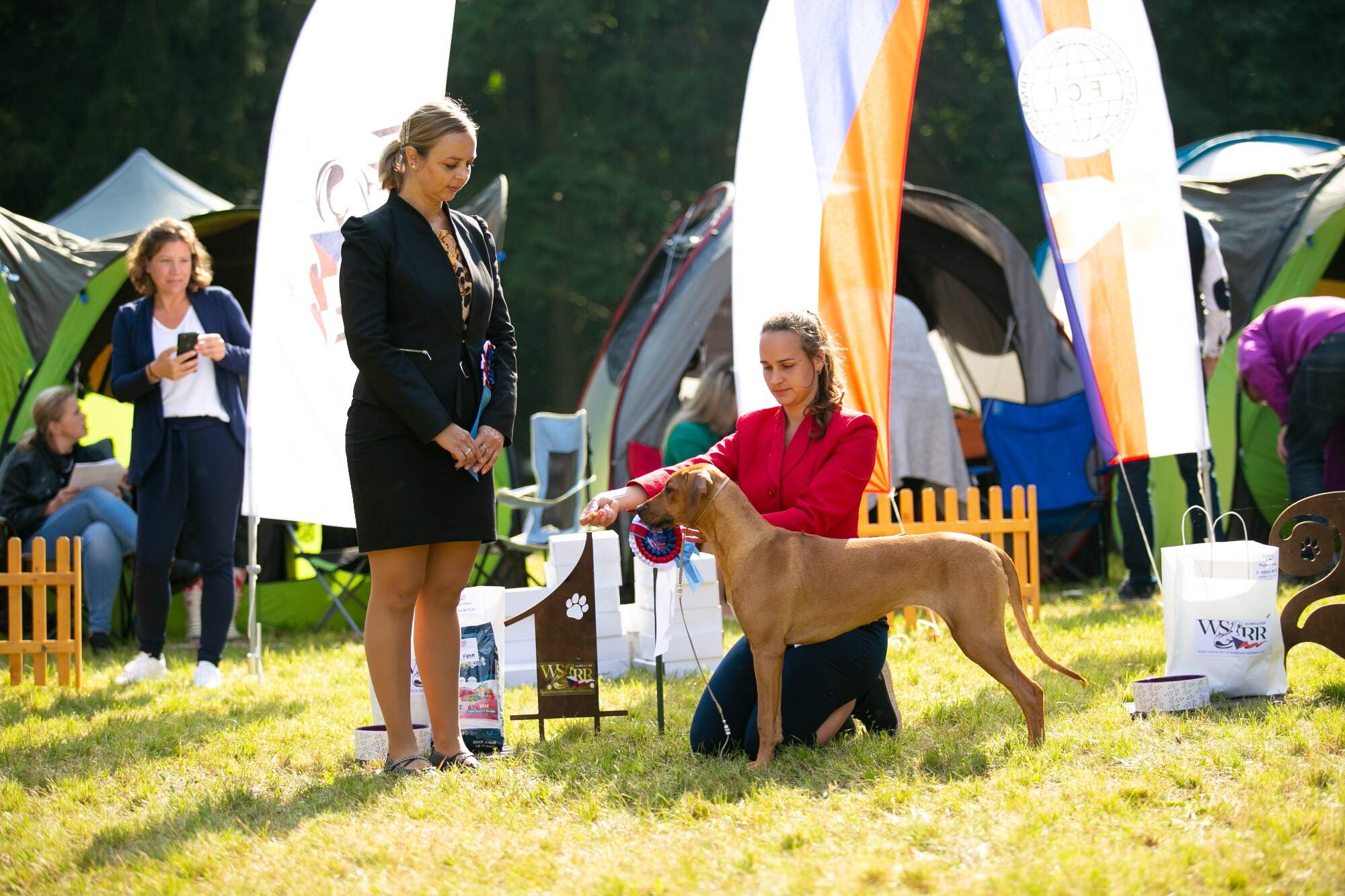 Junior class: Lya Zoraya Manwe

Intermediate class: Ridge´s Star Czezaria

Open class: Adele Morana Akanaka

Working class: Indiana Reeva Giulia z Valdštjenských Lip

Winner class: E´Zena Arte Cassari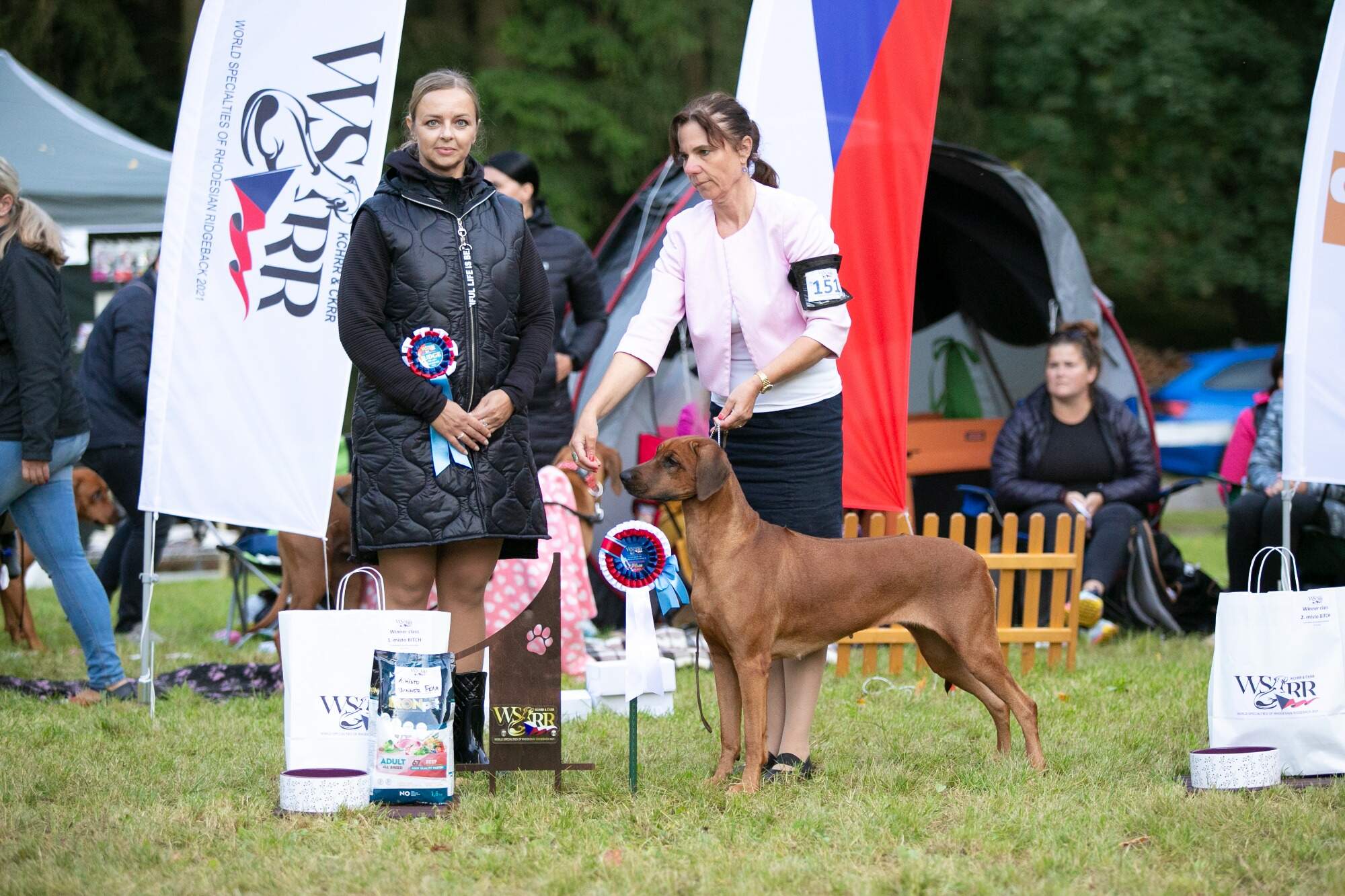 Veteran class: Rayridge Dayo Camariya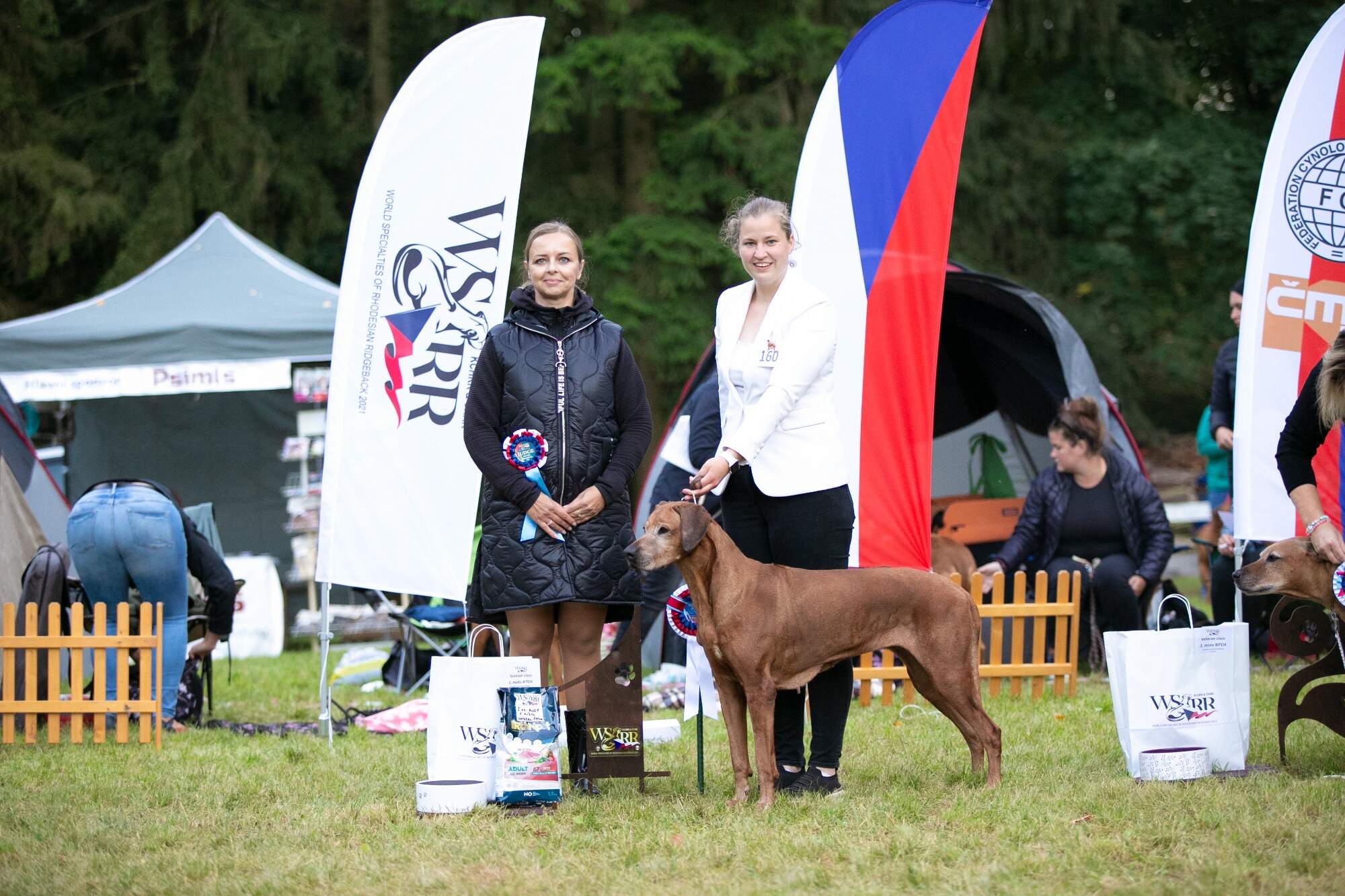 Honour class: Celeste Crystal Energy of Africa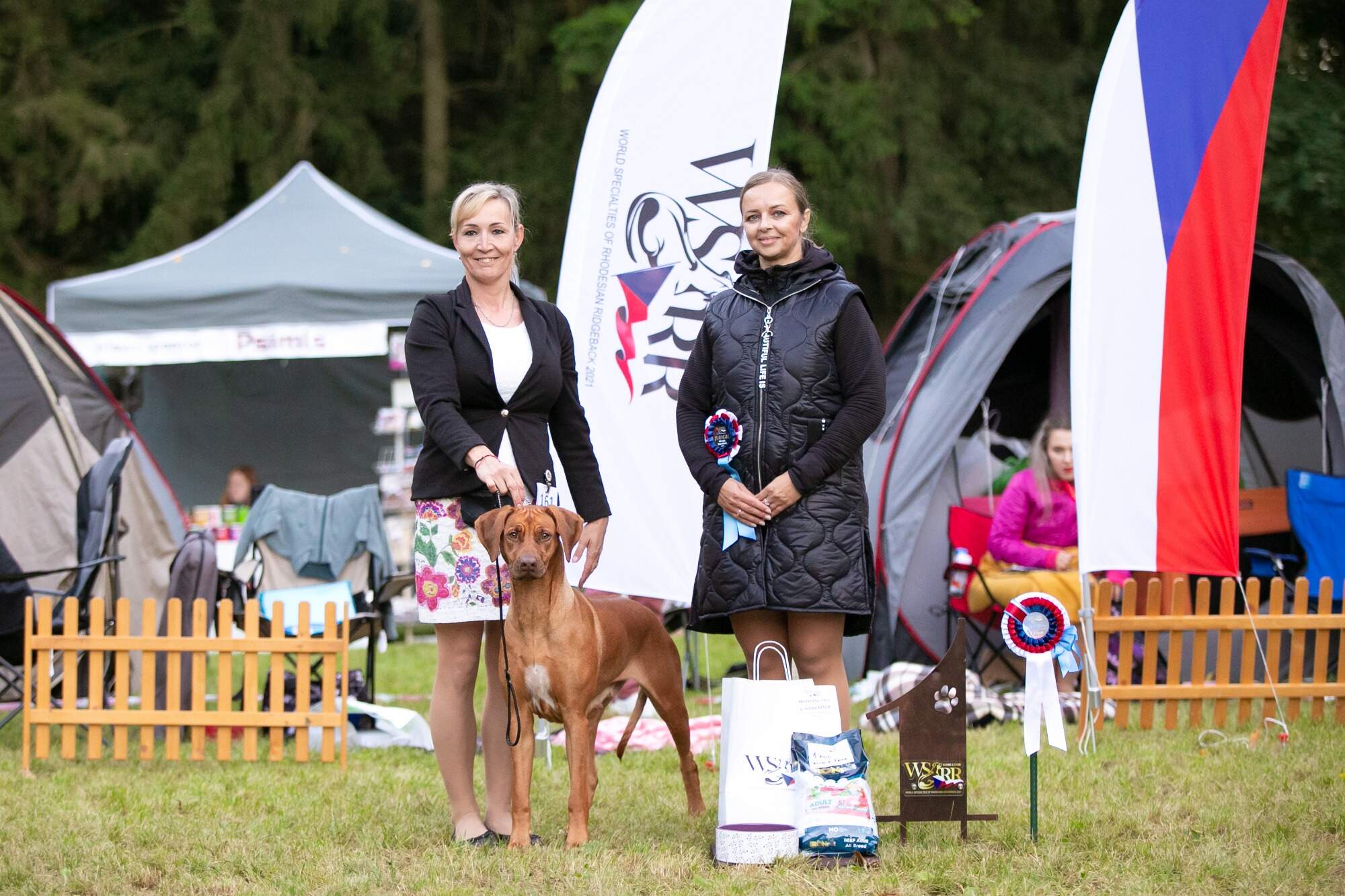 Judges for the day 02.10.2021: FEMALES entry: 94 - Milada Krchnava - MALES entry 73: Hana Pánková