We plan an exiting litter for end of the year 2014 !!! Na koniec roka 2014 plánujeme šteniatka !!!
The Dam* will be our sweet liver girl - Ch. Dreamed Yman by Luanda - Sir * - .......................................
Info comming soon!

Amazing Lexi´s daughter /Lexi x Eddi/ - Zoe rocked the ring again CAC, CACIB, BOB, BOG 2 and qualified to Cruft 2015 !!!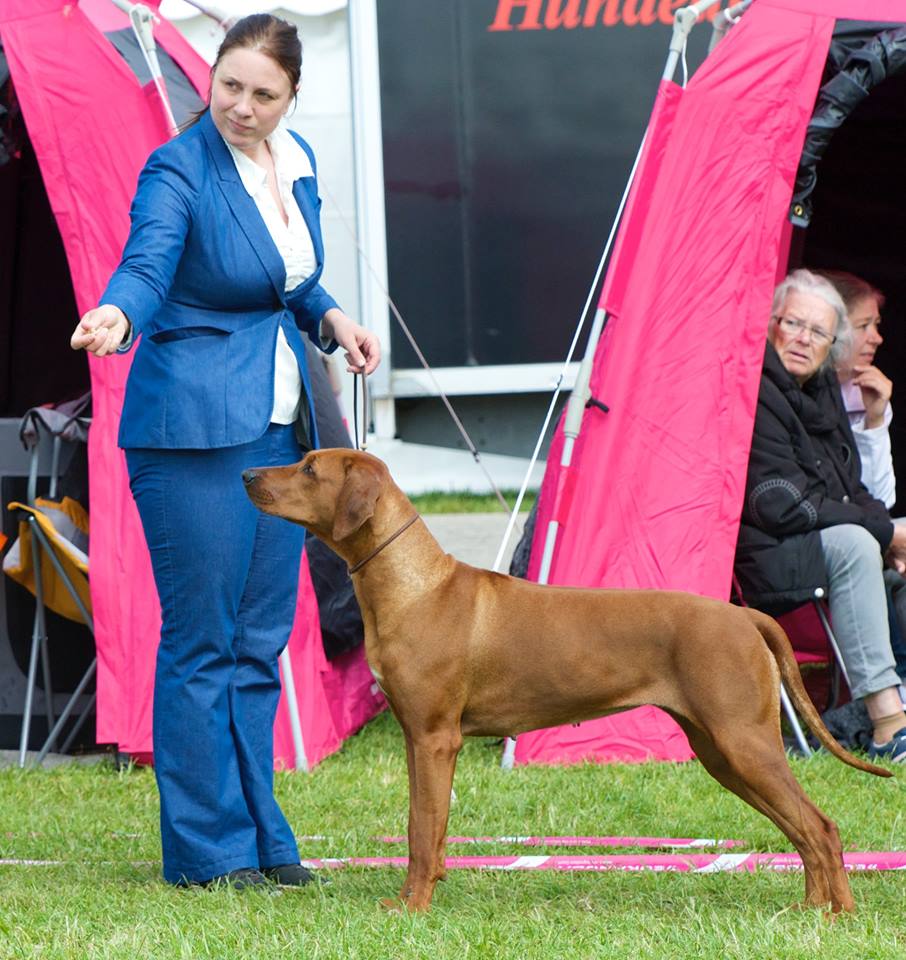 Zoes critique: Almost 2 years old well build bitch with nice size and excellent type and so well propotioned. Lovely head and expression. Clean nick, nice lay of shoulder. Nice topline and tailset. Excellent body for age. Well angulated and mucled rear. Offers an easy movment and she has a very alert movement. Once more a pleasure to watch her!
After 1year pause from dog shows, Lexis beautiful liver son Clayton my Hero by Luanda /Lexi x Akala/
collected his ponts for USA champin title in big style!
Congratulations! we are very proud !!!

Our liver "babies" Yman & Diego entered champion class at Internatinal dog show Ceske Budejovice - CZ
Judge: breed specialist. Staniclava Janická /ze Sulické Tvrze kennel/



Výborná 2 res CAC s plným CAC-om
posudzovala- špecialistka na plemeno: Stanislava Janická /CZ: 3,5 letá fena, hnedonos, typická hlava, správny dlouhý rámec, krásne predhrudí, pekný pohyb
/- potrebujeme už len 1 cac na českého šampiona :)/
english:
Ch- Dreamed Yman by Luanda - CC from IDS Ceske Budejovice
Judgement: 3,5 years old female, livernose, typical head, correct body shape, beautiful front, nice movemet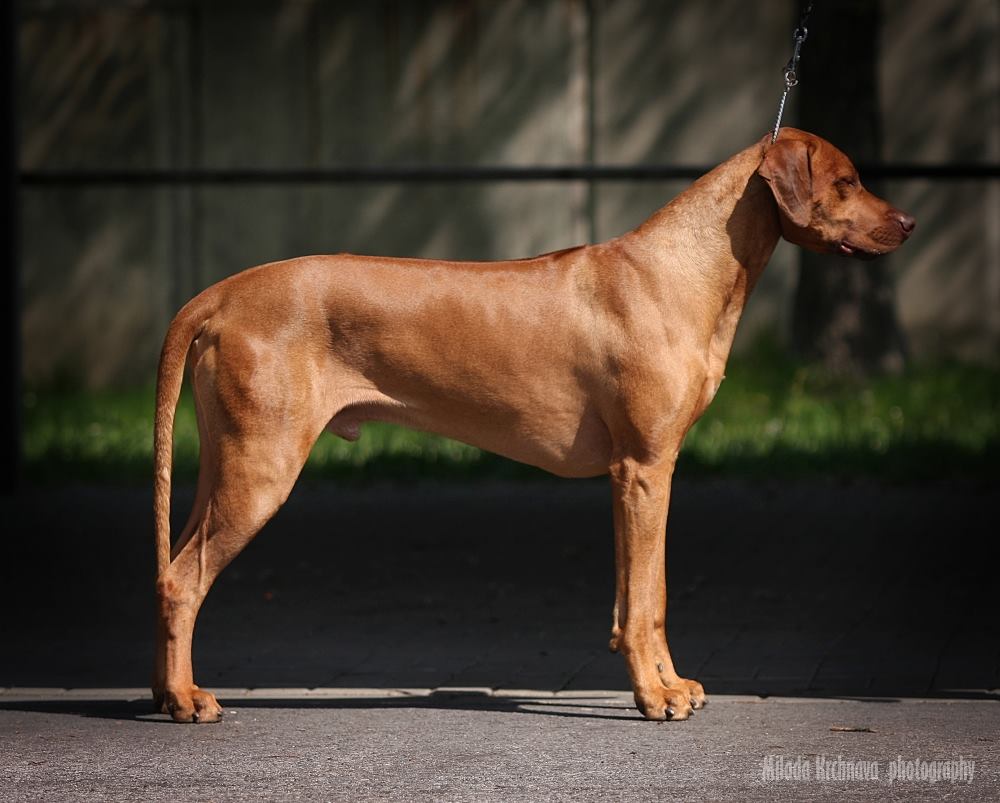 Our gorgeous liver boy Ch- Diego el Primo by Luanda at IDS Ceske Budejovice/ CZ in champion class: Excellent 2 res CAC in a very strong champion class
judgement: 3years old male, strong in body, liver nose, typical head, dry neck, balanced representative of the breed, beautiful long body frame, elegant in movement
National dog show Ravenna: Escape to heart by Luanda aka Sunny. Intermediate Classe : 1 EXC and CAC!!!
her first CAC in her first show after a long pause from showring!!
We are sooooo happy and proud!! And with a very nice judgement.Thanks judge Sandra Piscedda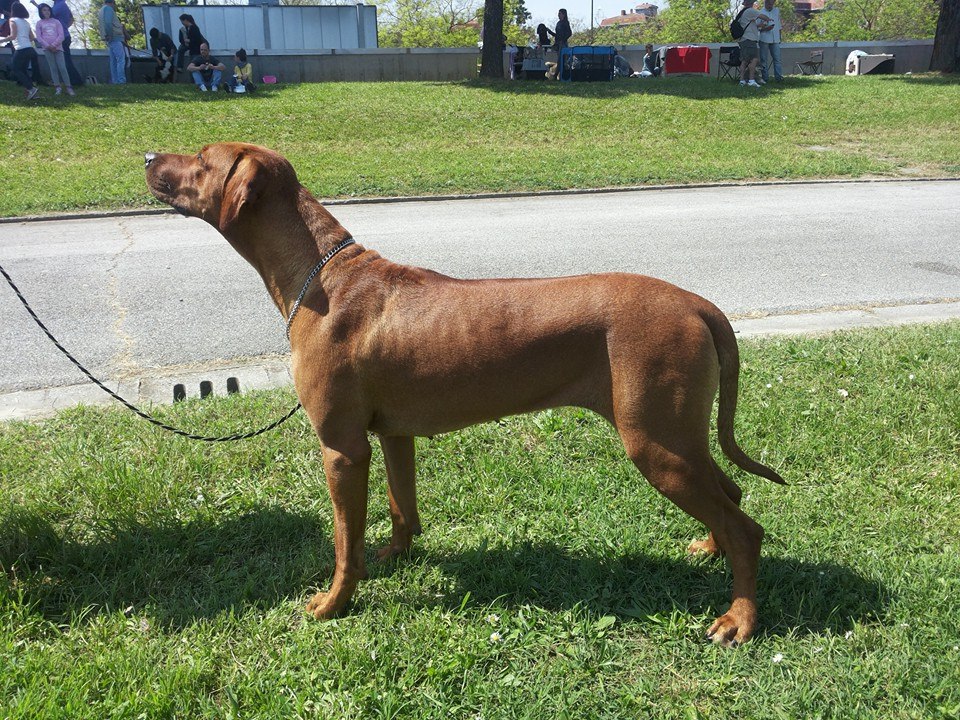 30.03.2014 Internatinal Dog Show - Nitra /Slovakia
Our wonderful ICh, Multi Ch, Multi Winner - Awesome ENZO by Luanda in honour class Exc.1,
and in final competition from honour group BIS 3 !!!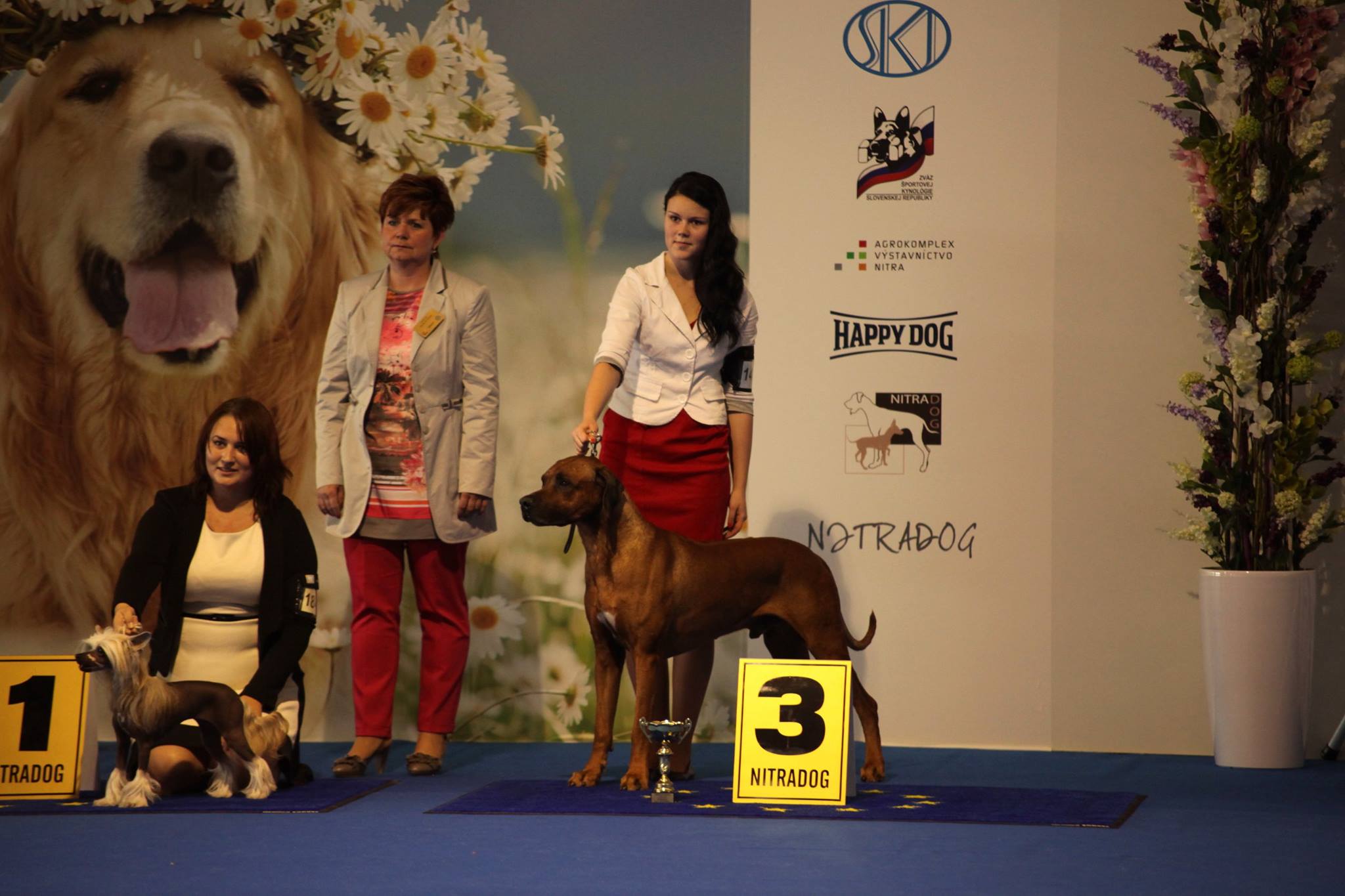 handler: Veronika Olešovská

Our Lexi - Alexis Femme Fatale Luanda from A-litter is 6 years old today!
We want to wish you to stay healthy, happy and the same like you are! Many more happy days with your mam Ani and half sister Yman and us :)!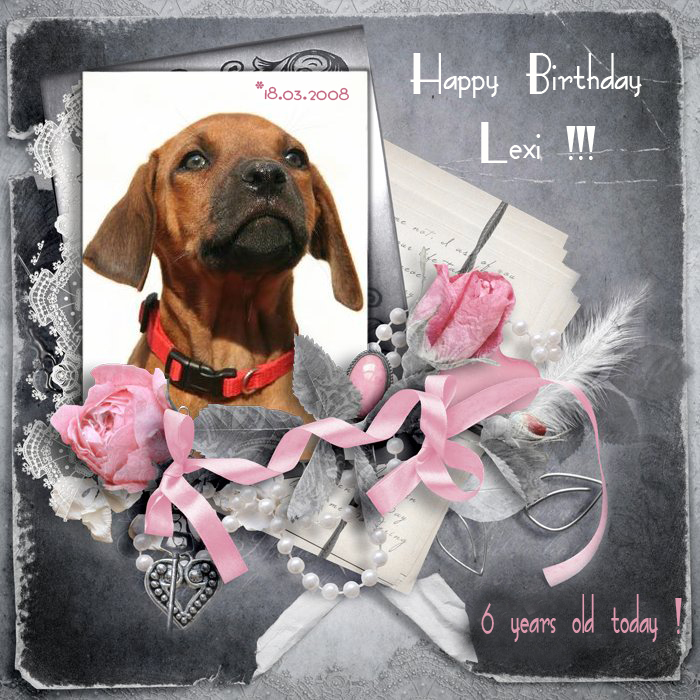 Lots of health, love, happines my dear puppies! I know you are in good hands, and enjoy your life with your families!
Thanks to all owners giving our puppies such a nice home!
Kisses to every puppy from A-litter and our special "the only ONE" princess - Bellisssima Nell by Luanda fro our B-litter /AI/.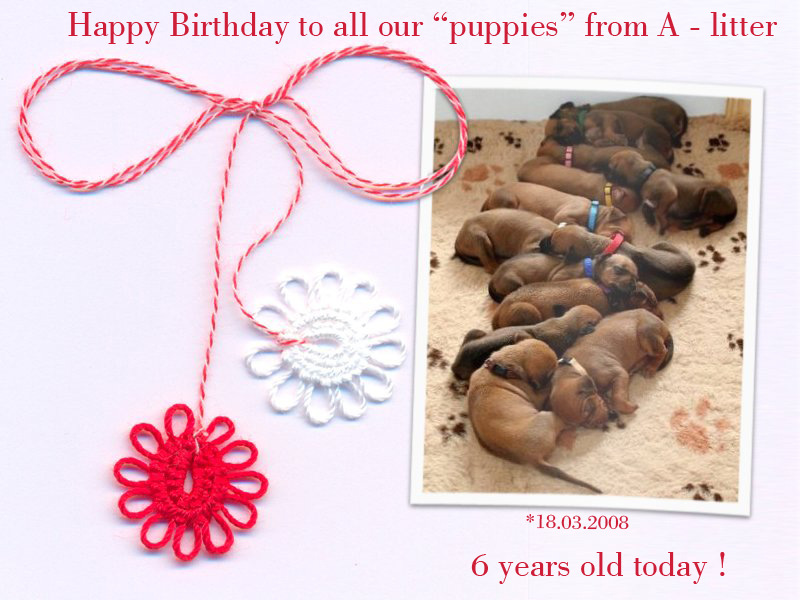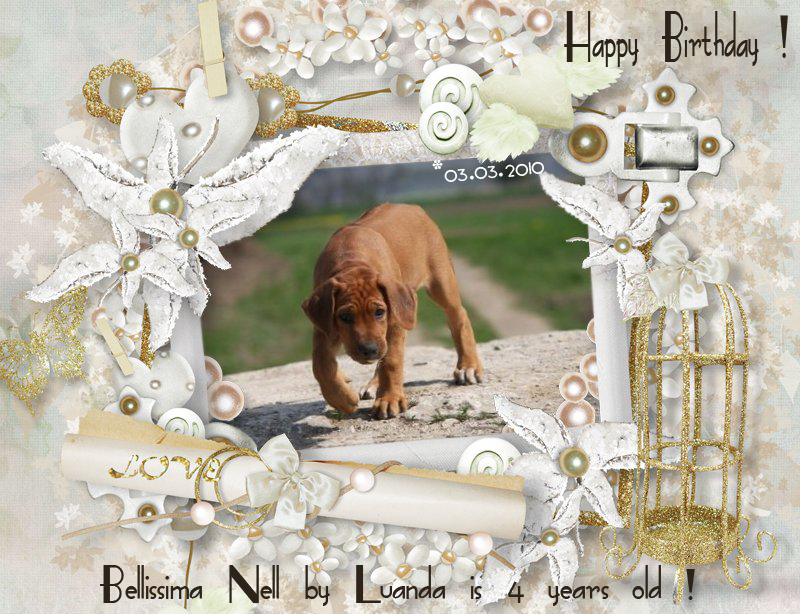 I was so pleassed when I recieved a message from Marianne Möllstam - that Zoe / Lexi´s daughter/, Tina and Marianne + Bo
enter the CRUFTS dog show at Birmingham last weekend - just for fun! :)



BUT ! - this wonderful show team had not only fun !!!
KBHV-13 HeJV-13 NJW-13 JW-13 V-13 Empress Zoe By Luanda wins a large Yearlingclass at Crufts !!!
Empress Zoe by Luanda is the 1st ridgeback from Luanda - who entered this prestigious show - and WON !!!
I am so proud, happy and thankfull to wonderful Zoe´s owners Mariane + Bo & Tina who also handled Zoe at Crufts!
Edge Remington of Luanda "Remi" the only one black nosed boy from our E-litter (Lexi x Eddi)
- had today his first show in Lithuania, Panevezhys. Hi has got his second Junior CAC. !!!!


Congratulations !!! we are very proud! Lexi´s puppies rock the rings in many countries !!!! youhuuuu !!!! I am a happy breeder :).