03.March. 2010 we welcomed to the world the very special ONLY ONE puppy girl from Artifical Insemination (Ani x Akala) !
This beautiful baby from our B-litter enjoyes her life in CZ with her wonderful owners!
HAPPY BIRTHDAY "Kami" Bellissima Nell by Luanda  - 6 years old today !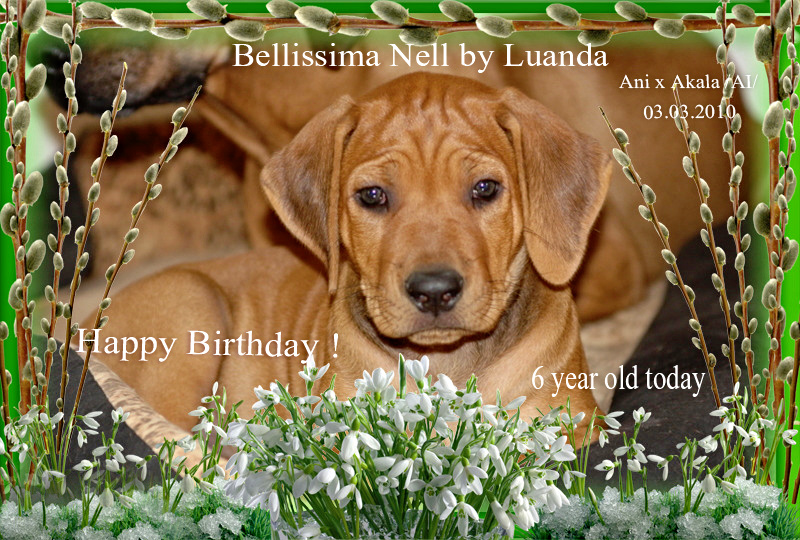 We wish to Kami - many more happy years and lots of health ! Hugs and kisses !!!