Our darling Yman at the 60day of the pregnancy started the delivery of our F-team at the lunch time...
She brought to the world very easily 9 gorgeous puppies, 4boys and 5girls.
All puppies have correct ridges, minimum white, all correct expect one boy with a small kinked tail.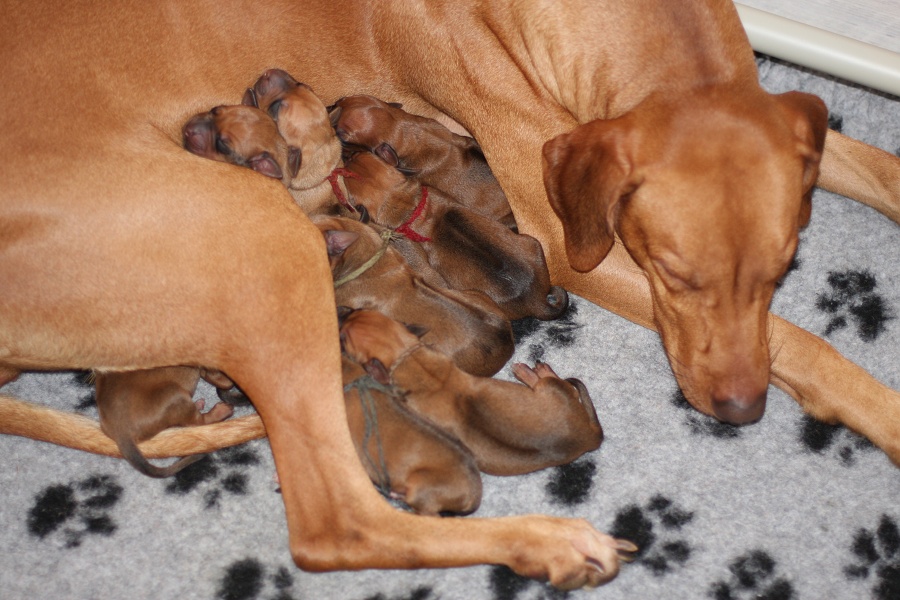 We are extremly happy and over the moon! What a mom is our Yman! What an amazing litter she brought to the world!, Thank you my beloved girl!
a smal video of our F - team at the "milk bar" is here :)