On Friday 26.August 2016 I was lucky to fly to Brussel Eurodogshow to see some beautiful ridgies at that show.
I knew, that I should see our puppy boy from G-litter Cubi in the show ring, but I did not count he finish in the best way he could :) !!!
Got the Soul by Luanda - *Cubi* /Lexi x Elvis/ has won a strong junior class at Eurodogshow Brussel 2016
and I was lucky to be there at that moment ! It was an amazing day for me :) !!!


European Juniorwinner
Best Junior of Breed
Benelux Juniorwinner
3 rd place in Best Juniors of Group 6 out of 16 Breeds
handler: Anastasia Kharitonova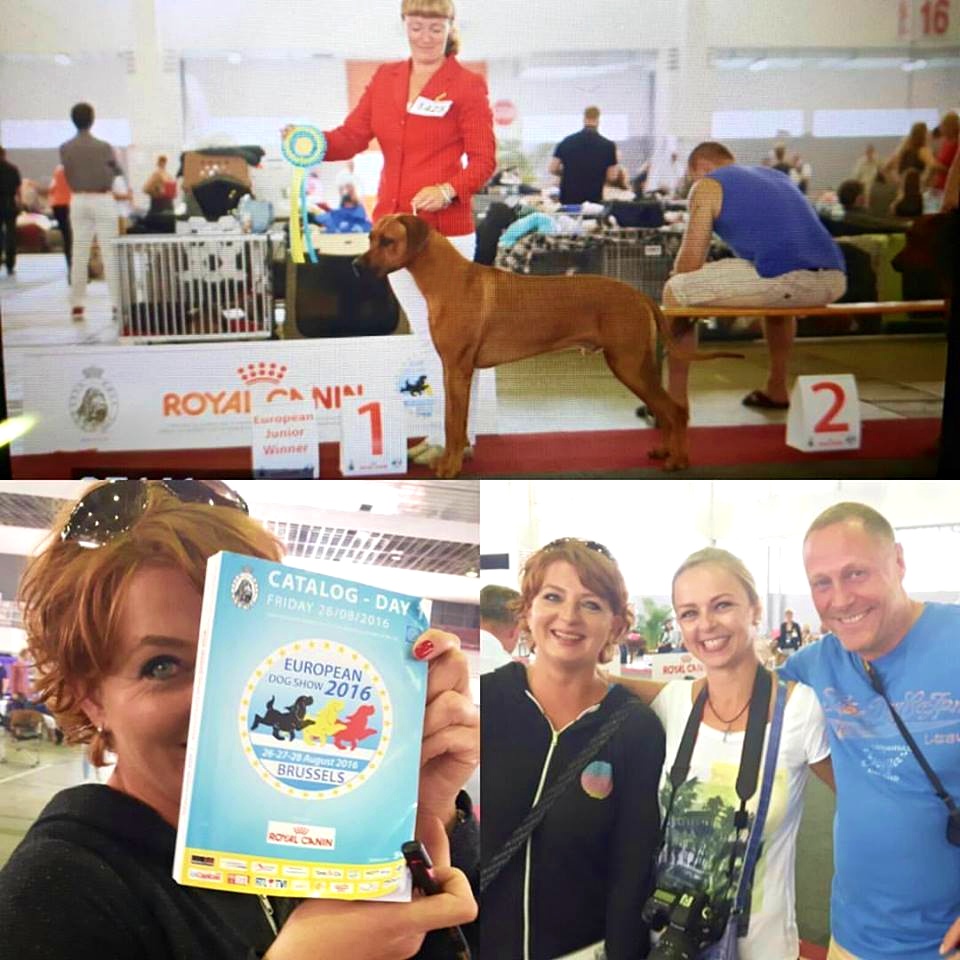 Thanks so much dear Silke & Markus Groh for all you do for Cubi! I was very impressed and had some tears in eyes !