We are very proud to introduce to the world our NEW STUD DOG
the very friendly RR-boy -
Hot´N Wild by Luanda
... we fighted for her health about one month.... last week it seemed all better, .....we made for her our best we could do.....
04.08.2018 she peacefully passed away in her dreams ...... Run free LOVE .... there are no words to say what you mean to us and how much we miss you....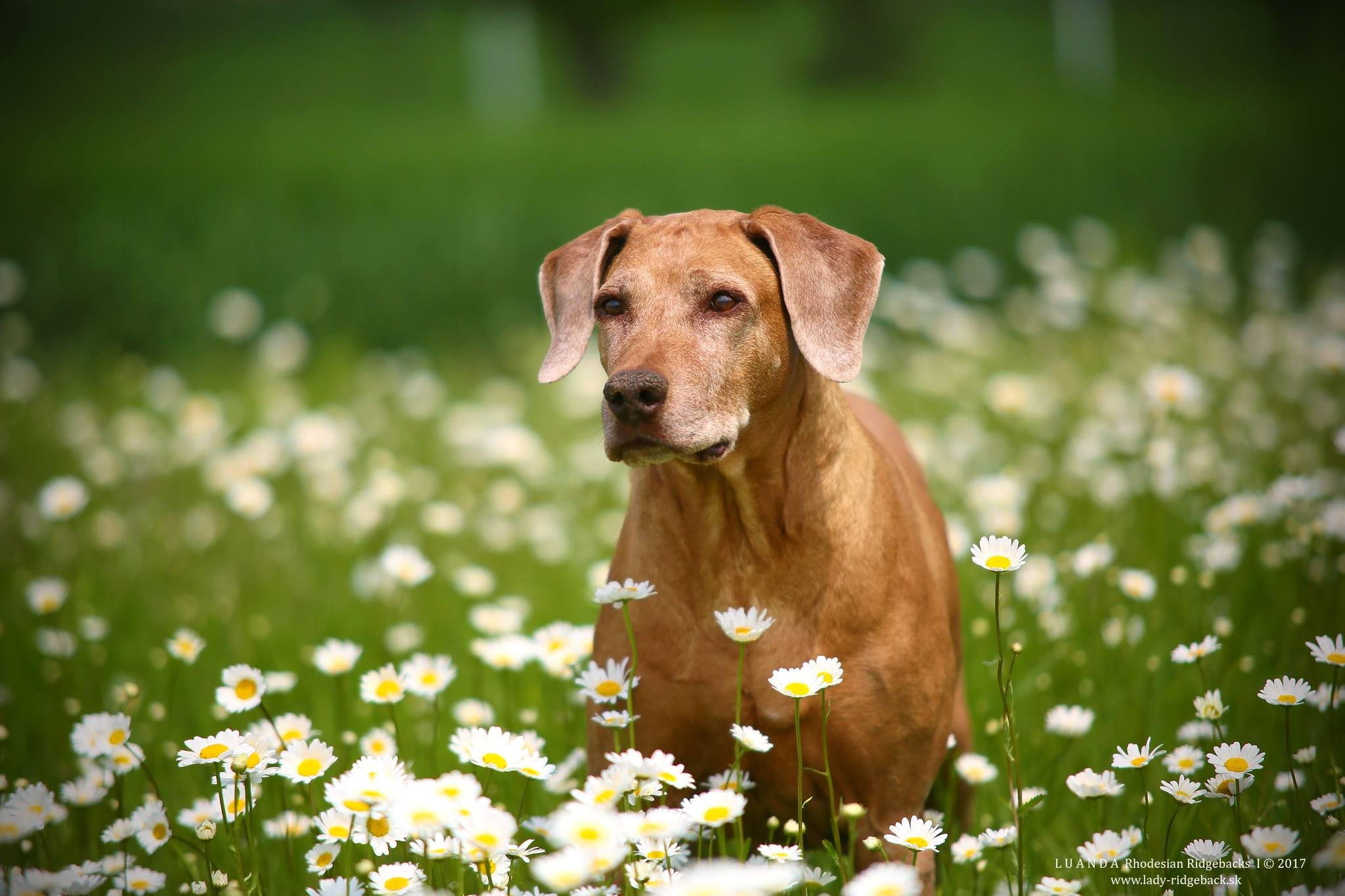 There's a special Angel in heaven
that is a part of me,
It is not where I wanted her to be
but where God wanted her to be.
She was here but just a moment
like a nighttime shooting star.
And though she is in Heaven
she isn't very far.
She touched the hearts of many
like only an angel can do.
I would've held her every minute
if the end I only knew.
So send this special message
to heaven up above.
Please take care of my Angel God
and send her all my love.
We rocked again :) !!!!!!!!!!!!!!!!
judge: Jaroslav Jursa
Henessey Sunrise by Luanda - Excelent 1 CAJC, Junior BOB, Slovakian Junior Winner
Hot´N Wild by Luanda - Excelent 1 CAJC, Slovakian Junior Winner
Follow My Heart by Luanda - Excellent 3
*****LUANDA RRs - BEST BREEDERS GROUP in BIS RING ******

Thanks to my dear "Luanda show team"
10-11.02.2018 - 2x CACIB Nitra - LUANDA ridgies compeeting in best breeders group again and won - BEST in SHOW - 2nd place  !!!
Henessey Sunrise by Luanda, Hot´n Wild by Luanda - in junior class 2nd place both days
Follow my Heart by Luanda in champion class - excellent 2, 1x res CACIB


Thanks my dear friends for such a nice presentation
❤️
❤️
❤️
| | | |
| --- | --- | --- |
| Henessey Sunrise by Luanda | Hot´n Wild by Luanda | Follow my Heart by Luanda |
WORLD WINNER 2017


is from LUANDA kennel !!!
C.I.B, EJW, Multi Winner, Multi Champion


GOT THE SOUL BY LUANDA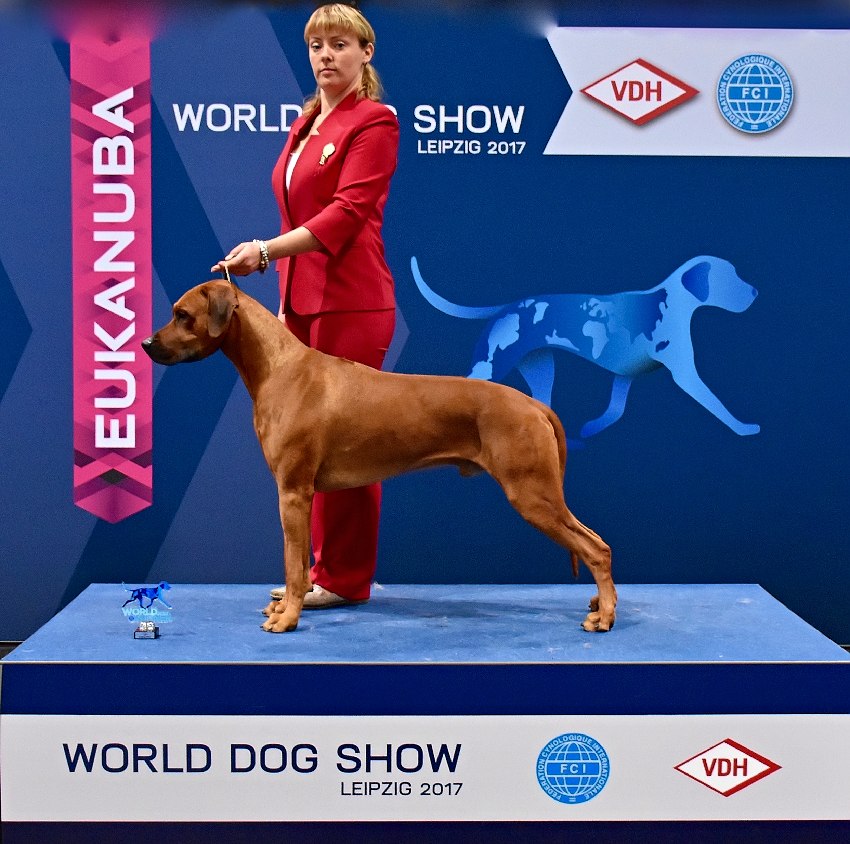 On 09.November 2017 I had a phone call from Markus Groh who was with the team at WDS Leipzig. He told me, that our little boy *Cubi*
*** Got the Soul by Luanda *** is WORLD WINNER 2017  !!!!!!
We both had tears of happines in eyes, we could not talk more because of melting moment we had !!!
I can not be more prouder and thankful to the owners and Cubi´s handler !!!


Youhuuu !!!!
We have received wonderful news from Genocan - MyDogDNA -
Ch. Dreamed Yman by Luanda - JME - CLEAR !!!


The mam to be for our planned H-litter -Spring 2017
On Friday 26.August 2016 I was lucky to fly to Brussel Eurodogshow to see some beautiful ridgies at that show.
I knew, that I should see our puppy boy from G-litter Cubi in the show ring, but I did not count he finish in the best way he could :) !!!
Got the Soul by Luanda - *Cubi* /Lexi x Elvis/ has won a strong junior class at Eurodogshow Brussel 2016
and I was lucky to be there at that moment ! It was an amazing day for me :) !!!


European Juniorwinner
Best Junior of Breed
Benelux Juniorwinner
3 rd place in Best Juniors of Group 6 out of 16 Breeds
handler: Anastasia Kharitonova